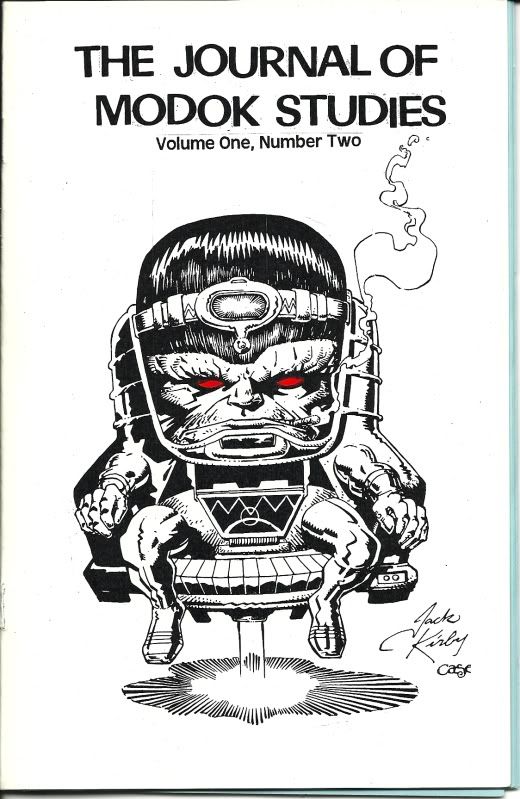 This is, obviously, the 2nd issue of
The Journal of MODOK Studies
.
Read this one carefully, especially the last 2 pages. You'll find out that even though cramming MODOK jokes and references into as many comics as possible is the new "hip" thing to do over at the House of Ideas, editor Joe Quesada didn't even know who MODOK was when this was published.
I'm sure he knows who MODOK is now, though, since Marvel probably rejects thousands of MODOK related concepts a week in addition to the hundreds of bad MODOK ideas they let happen. I'm really sorry about that.
This one's also got a great Sam Henderson centerfold, an examination of the Marvel 1994 shareholders' report, more art by Patrick Dean, and I think a thing or two about MODOK.
I'm sure you'll love it.

The Journal of MODOK Studies
Number 2 (or at least a digital representation thereof) can be yours simply by following
this link
to download it.